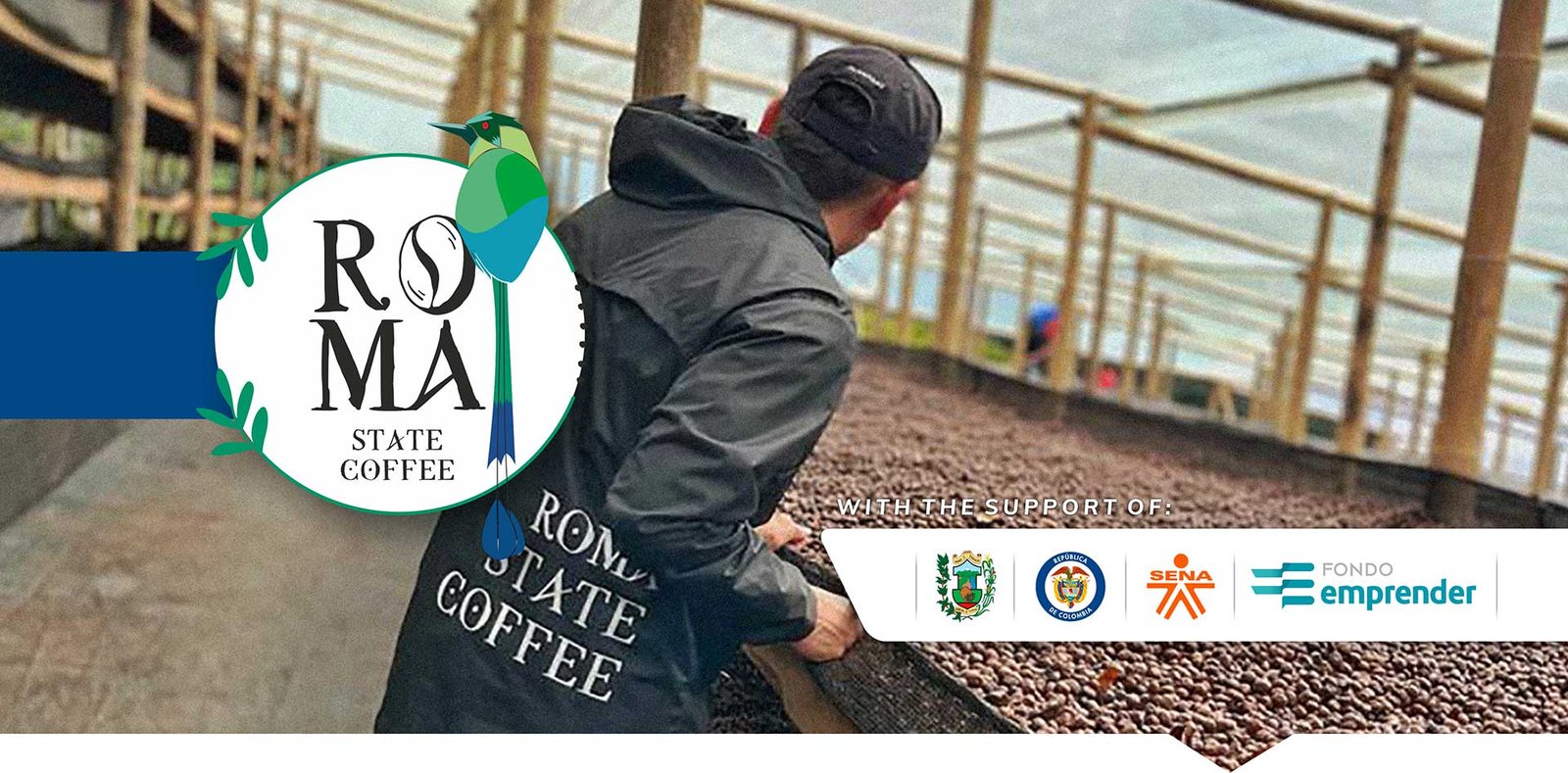 ROME STATE COFFEE
It was born on the initiative of a group of young entrepreneurs from Gaitania, Tolima, experts, producers and lovers of coffee and its processes. In view of a huge need found in the area to be able to provide support in the processes of their coffee to all producing families.
WE CREATE
ROMA STATE COFFEE is a high-quality coffee-producing farm that offers the entire community in the area its micro-processing services, advice on crops and processes, sale and final distribution, among others. This in order to potentiate the processes and generate more profits for the producers, always thinking about the environment.
THANK YOU
to the Emprender Fund and SENA, we were able to grow in this year 2022, improving our physical plant to provide a technical service that meets the highest quality standards that allow us to reach more markets and expand our field of action in the area.
WE WANT
that ROMA STATE COFFEE becomes a benchmark for growth for all coffee-producing families in the area where we will all benefit.
FARM ROMA
Vereda el Jordán
Gaitania, Tolima, Colombia
www.romastatecoffee.com
info@romastatecoffee.com
COFFEE PRODUCING FARM
MICROBENEFIT CENTER
Phone: +57 318 299 2550
Phone: +57 323 241 5553
Phone: +57 310 468 5932